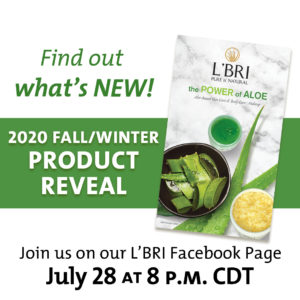 Join Linda Kaminski, CoFounder of L'BRI and leading expert in skincare and makeup. Linda has been helping women experience younger, healthier skin for more than 25 years. You will not want to miss this opportunity to see LInda unveil exciting new L'BRI products!
Tune in LIVE here on Tuesday, July 28th @ 8:00 pm CST, for all the fun!
✅New "WOW" products you will LOVE!
✅Special giveaways for our wonderful guests!
✅Exciting announcement you won't want to miss!
All the thrilling news will be LIVE on our L'BRI corporate Facebook page on Tuesday, July 28 at 8 p.m. CDT.
Learn more about the L'BRI Products at: https://bit.ly/2UR0jj6